Firmoo is the World's Most Popular Online Eyeglasses Store which offers good quality products at the most affordable prices which start at 8 dollars.
If its your first time buying glasses online and worry about how they look on you, you can just upload your own photo and see how you look with different glasses using the "try on view" function.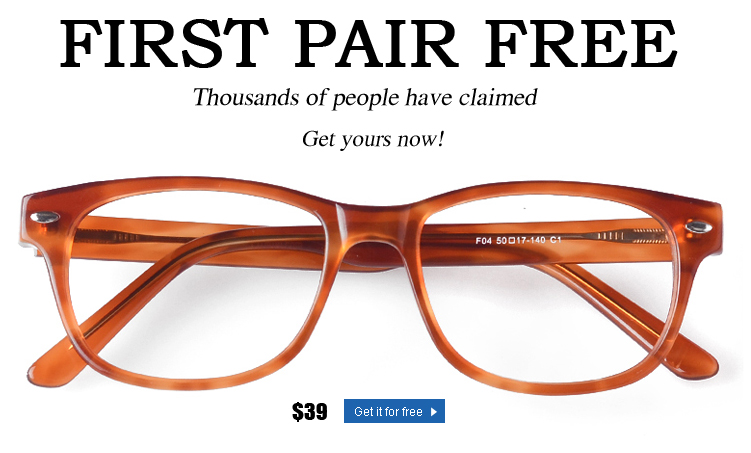 1. New Customers get your first pair free at Firmoo.com right now! Check out more products!
2. All free code eligible eyeswear at that page is offered in limited quantities every day. First come, first served!
3. For new customers only. One pair per person.
4. All free frames come complete with 1.50 single vision lenses, complimentary cases, cleaning cloth and other accessories. You just need to pay shipping.
5. Full refund for dissatisfaction.